Adding an accessory dwelling unit to your house has many advantages. Below are our top reasons why you should consider building an ADU on your premises.
Among the most common reasons, homeowners build an ADU is to increase the value of the property. The amount of money necessary to construct and install the ADU could be minuscule compared to the added value to the property. By way of instance, in Bay Area cities like Sunnyvale or Los Gatos, if you were to build an ADU for 250-300K, the resale value of this property could increase by up to approximately 600K based on the public local real estate sales data advertised. If it takes 12-14 weeks to permit and construct the ADU, this could be a wonderful return on investment both in terms of time and in terms of cash-on-cash return.
Rental income – imagine adding $2,500 to your monthly income. With an ADU from ADORE Homes it is possible.  In most cases around the Bay Area, an ADU will pay for itself.  We can show you how your monthly principal and interest payment will be much lower than the projected monthly rental income.  As such, you will end up with cash in your pocket.  As we mentioned in previous blogs, adding an ADU to your property is really a no-brainer investment.
If you're trying to sell you house and aren't receiving great deals, it could be worth adding an ADU in your premises. Adding a new separate living arrangement for your lot can bring a much different buyer to the table. They may be ready to offer a greater price knowing that they'll have the ability to pay for their mortgage payment with earnings generated by the ADU.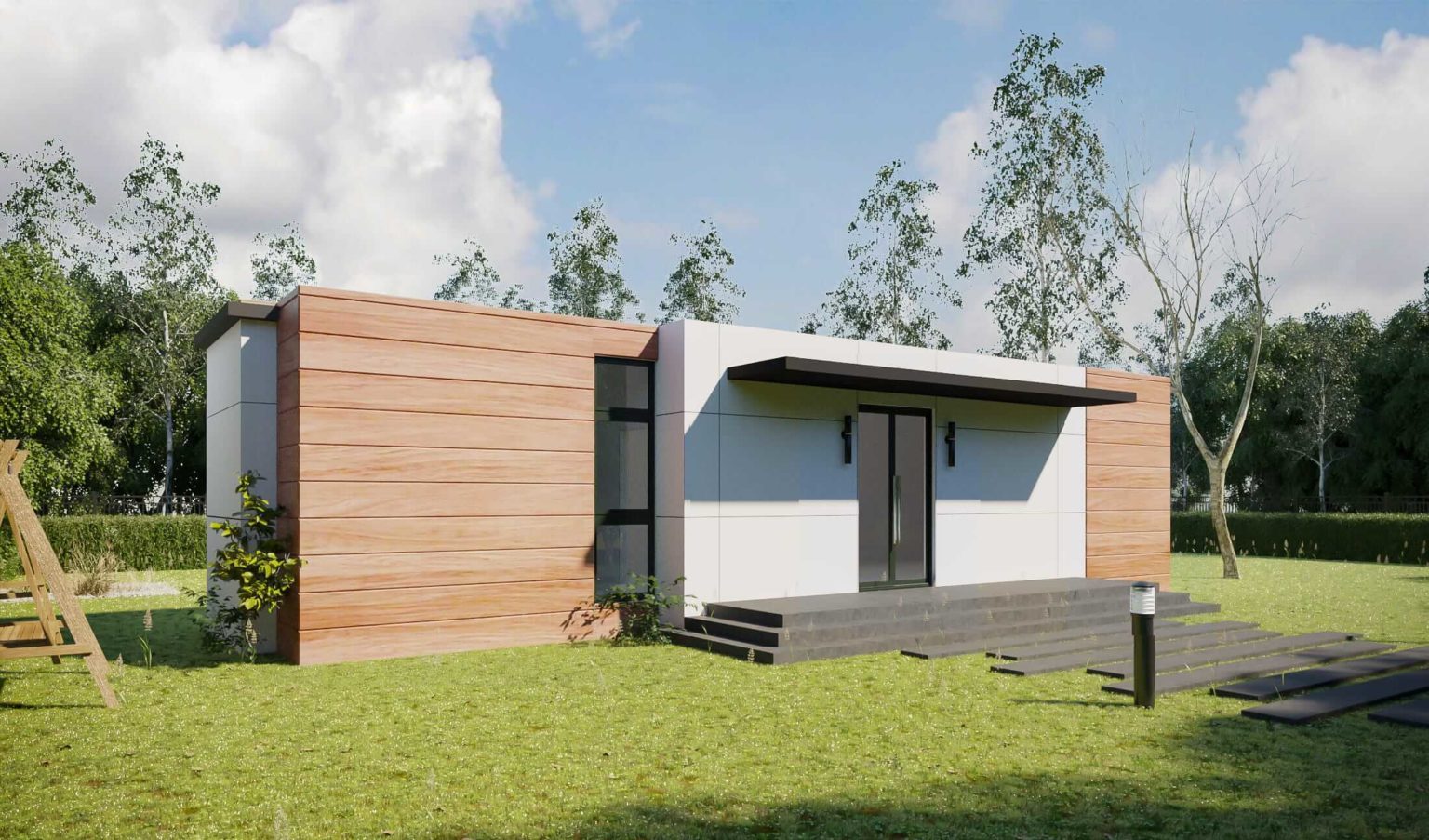 This ADU is a 1 Bedroom | 1 Bath with fireplace, kitchen and living room. Large glass sliders open up the living room to the outside.
When guests or family are in town for long intervals, having different private accommodations beyond the primary home gives privacy to both parties. Having another kitchen, living room and bedroom to your guests allow minimal disruption in your daily routine.
In case you have elderly parents or grandparents, then a separate ADU lets you spend some time together, while still keeping your own schedule. This option is often a lot more attractive than placing them at a nursing home.
If you have a child who is in college near home or a recent college graduate you want to keep close by, an ADU can be a perfect solution since both you and your child will have their own separate space to live while staying together as a family.
Having an ADU in your property lets you create supplemental income from the property. The arrangement can be structured to create long term reoccurring rental income or short-term rental income to help cover your expenses.
If you reside in a vacation destination city, you have a chance to create short term rental income from the ADU. With a service such as Airbnb, you can rent your ADU for a weekend at high prices. These rental rates can often be sufficient to cover a large part of your mortgage monthly. Please note, however, that the new state legislation allows for a minimum of 30-days rentals when you rent out your ADU. Short term rentals are also very common among travelling professionals such as nurses, x-ray technicians and fire fighters.  These professionals are always looking for good accommodation near their workplaces and can pay top-dollar for rent as most often their employer will cover all or a major portion of the cost of rent.
In many regions in which the cost of living is extremely high, using a detached ADU in your house can be a wonderful spot for the adult children to stay while they're getting on their feet or attending to school. It allows another area for your adult child to start to gain some independence and also to spend less. This can be a terrific stepping stone during transition times of their lives.
Separate Space to Work From – for those who have a house business, using a detached structure to work from can improve focus and productivity. Using the ADU as an art studio, office or workshop lets you have another space for customer meetings and can produce a more professional setting than an in-home office on your main residence. Having an ADU in your property to operate from additionally eliminates wasted and commuting time in traffic. During COVID-19, an enormous need for more work space had raised.  Younger families with small kids were struggling to keep working on their day jobs, attending conference calls while having their small children around.  This need in more working and living space really encouraged many of our clients to move forward with the project.
Rather than sinking money into office rent monthly, invest that money into creating an ADU. When you market your house, you can re-coup the expense of building in the sale of their property.
With the ideal site planning, design and landscaping, there could be options to fully separate your main home from your ADU. Having separate entrances and parking can help present a more professional look to your business.
How to Begin
The first step is to find out whether your lot can accommodate an ADU. The new state legislation provides guidelines on the size, height, and location of ADU's on your particular property. If you want to learn if your lot can accommodate an ADU, don't hesitate to reach us out at info@adore-homes.com. We would be delighted to help with your ADU project.